Cute Baby Angels
I love the cute baby angels shown here. Certainly, these cute angels warm the heart and lift up the spirit. They give me a sense of love and tenderness. And whenever I see them, they put a smile on my face.


An angel can illuminate the thought and mind of man by strengthening the power of vision. ~ St. Thomas Aquinas
Pictures of Baby Angels
Babies and angels seem to go hand in hand. It is no wonder that we call our babies angels. In a way, they are our little angels here on earth.
The following gift ideas are brought to you in affiliation with zazzle.com.


Heavenly Angel Garden
Angels and ministers of grace defend us.
~ William Shakespeare
Cute Angel Baby
Heavens Angels
by
gillyannichole
Join Zazzle's
artist affiliate program
See, I am sending an angel before you, to guard you on the way and bring you to the place I have prepared.
~ Exodus 23:20
Wings...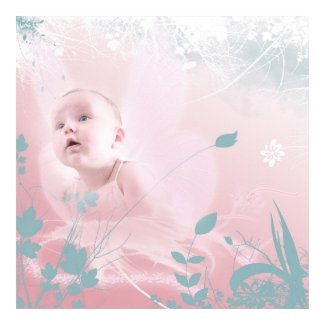 Victoria-Wings
by
Elle_Ichai
Become a
graphic design affiliate
for Zazzle.
"I went forth to find an angel
And found this effort brought
That life is full of so much good
The touch that angels wrought."
~ James Joseph Huesgen
Angel Thoughts
Though in the order of nature angels rank above men, yet, by scale of justice, good men are of greater value than bad angels.~ Saint Augustine



The more materialistic science becomes, the more angels shall I paint. Their wings are my protest in favor of the immortality of the soul. ~ Edward Burne-Jones



All the Utopias will come to pass only when we grow wings and all people are converted into angels. ~ Fedor Dostoevsky, The Diary of a Writer


Evil is the shadow of angel. Just as there are angels of light, support, guidance, healing and defense, so we have experiences of shadow angels. And we have names for them: racism, sexism, homophobia are all demons - but they're not out there. ~ Matthew Fox

When we freely forgive others who have hurt us, our angel brings us a special blessing of love from God. ~ Eileen Elias Freeman, The Angels' Little Instruction Book


Angels do find us in our hour of need. ~ Amy Huffman


Her angel's face, As the great eye of heaven shined bright, And made a sunshine in the shady place. ~ Edmund Spenser


What know we of the Blest above but that they sing, and that they love? ~ William Wordsworth


Related Topics
If you enjoyed this gallery of cute baby angels, you may also enjoy:
Leave Cute Baby Angels and return to Angel Pictures
Return to the Home Page of Angel Art and Gifts