Baby Angels
What can be cuter and sweeter than pictures of baby angels? I don't know if there are any real angel babies but I've found several pictures of human angel babies and one of a cute angel figurine. These pictures are full of tenderness and love. I hope you enjoy them.


We are like children,
who stand in need of masters
to enlighten us and direct us;
and God has provided for this,
by appointing his angels
to be our teachers and guides.
~ Saint Thomas Aquinas
Baby Angel Pictures
Children and angels seem to go hand in hand. It is said that babies and small children can see the angels and the spiritual world. Their innocence and purity opens the door to the unseen.
The following pictures are brought to you in association with zazzle.com
Sweet Dreams
An angel is someone
who helps you believe in miracles again.
And that is a friend, lover, child.
~ Author Unknown
Angel Babies Poster
Angels from up above, please protect those we love.
~ Prayer to the Angels
The Littlest of Angels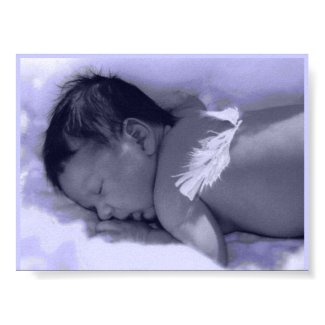 Wings
by
noelle79
Browse
Angels Posters
Don't be fooled my dear - angels are everywhere!
~ Faye Diane Kilday
Flower Angel
May we live in peace without weeping.
May our joy outline the lives we touch without ceasing.
And may our love fill the world,
angel wings tenderly beating.
~ Irish Blessing
Baby Quotes
Here are some interesting quotes about babies...


A baby is God's opinion that the world should go on. ~ Carl Sandburg
A new baby is like the beginning of all things - wonder, hope, a dream of possibilities. ~ Eda J. Le Shan
Babies are such a nice way to start people. ~ Don Herrold
A baby is an angel whose wings decrease as his legs increase. ~ Author Unknown
Every child begins the world again. ~ Henry David Thoreau
It is the nature of babies to be in bliss. ~ Deepak Chopra
A baby is an angel whose wings decrease while his legs increase. ~ Author Unknown
A baby is born with a need to be loved - and never outgrows it. ~ Frank Howard Clark
People who say they sleep like a baby usually don't have one. ~ Leo J. Burke
It sometimes happens, even in the best of families, that a baby is born. This is not necessarily cause for alarm. The important thing is to keep your wits about you and borrow some money. ~ Elinor Goulding Smith
When babies look beyond you and giggle, maybe they're seeing angels. ~ Quoted in The Angels' Little Instruction Book by Eileen Elias Freeman
...a little child, born yesterday,
A thing on mother's milk and kisses fed...
~ Hymn to Mercury (one of the Homeric Hymns), translated from Greek by poet Percy B. Shelley


These cute baby angels will surely lift up your spirits. For more angel baby pictures, please visit the following pages.


Related Pages

Baby Angel Pictures

More Baby-Angel Pics

Tiny Angels

Pictures of Lil Angels


Leave Baby Angels and return to Angel Pictures

Return to the Home Page of Cat Lovers Gifts Guide