Cartoon Baby Angel
Looking for cartoon baby angel pictures and gifts? You will love the angel cartoon gifts and pics shown below. These cartoon angels evoke tenderness, sweetness and a bit of humor. They always lift up my spirits. I hope they cheer you up, too.
And if you are looking for an angel-inspired gift, consider these items presented here. They make whimsical and affordable gifts.


Baby Cartoon Angel Pictures
Babies inspire the purest of feelings, and the following angel babies embody the purest of love. Note:: These images are brought to you in affiliation with Zazzle.com.


A Baby Cartoon Angel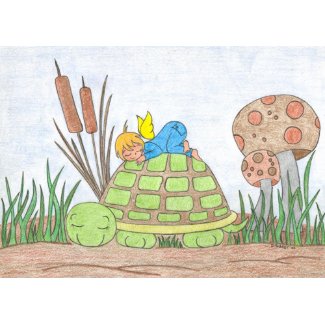 Little Boy Angel in Blue/ Card
by
dotclaire
See more
Angel Cards
Laughter is a melody,
a concert from the heart,
a tickling by the angels,
creative living art.
~ Serene West


Cupid Angel
Cupid
by
bessieho
sell your artwork online for free
at Zazzle.
If I have freedom in my love,
And in my soul am free,
Angels alone that soar above
Enjoy such liberty.
~ Richard Lovelace
Little Angel
For it is not the shape,
but their use,
that makes them angels.
~ Thomas Hobbes
Spiritual Quotes
... those who can serve best, those who help most, those who sacrifice most, those are the people who will be loved in life
and honoured in death, when all questions of colour are swept away and when in a free country free citizens shall meet on equal grounds. ~ Annie Besant
Just as a candle cannot burn without fire, men cannot live without a spiritual life. ~ Buddha
To us also, through every star, through every blade of grass, is not God made visible if we will open our minds and our eyes. ~ Thomas Carlyle
Hark! the music of the angels
Floating onward still we hear;
Blessèd music, sweetest chorus
Ever sung to mortal ear.
~ Frank Crosby, Music of the Angels
Great men are they who see that spiritual is stronger than any material force - that thoughts rule the world. ~ Ralph Waldo Emerson
The only angel who sees us now watches through each others eyes. ~ Rickie Lee Jones
Good news from heaven the angels bring, Glad tidings to the earth they sing: To us this day a child is given, To crown us with the joy of heaven. ~ Martin Luther
Trees are the earth's endless effort to speak to the listening heaven. ~ Rabindranath Tagore
While shepherds watch'd their flocks by night, All seated on the ground, The Angel of the Lord came down, And Glory shone around. ~ Nahum Tate
God doesn't look at how much we do, but with how much love we do it. ~ Mother Teresa


If you enjoyed this cartoon baby angel page, you will also enjoy the following...


Related Pages
Leave Cartoon Baby Angel and return to Angel Art
Return to the Home Page of Angel Art and Gifts