Drawings of Guardian Angels
Drawings of guardian angels always inspire me. Whether they are simple drawings or more complex works, they remind me of a world that we don't see, but that is all around us: the world of the divine.
Angel drawings bring beauty and comfort to any place. They are wonderful items to meditate upon. They can certainly help you during your prayer sessions. And they will definitely beautify any corner of your home.
It is a great idea to use pieces of angel art to decorate your surroundings. You can also use a guardian angel drawing to embellish Christmas and greeting cards.
Do you know how to draw? In that case, create your very own art. You can even give your creations as gifts!
Many famous artists drew angels: Leonardo Da Vinci, Gustave Doré, and W.J. Weigand, among many others.
Check the drawings of angels presented below. I hope you enjoy them!


Guardian Angel Drawings
I love the work by French artist Gustave Doré. Many of his works depicted angels. The engraving below tells the beautiful story of Elijah and the angel who fed him.

A man does not always choose what his guardian angel intends.
~ Thomas Aquinas
A Guardian Angel by my Side
The following gifts inspired by guardian angels are brought to you in affiliation with Zazzle.com.


An angel to watch over me
Guardian Angel
by
bendaini
Become a
greeting card affiliate
at zazzle.com
Animals have guardian angels, too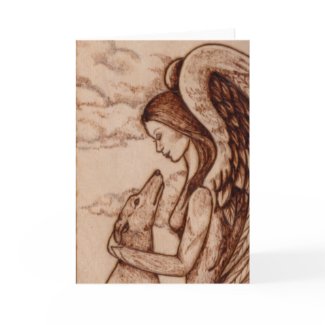 Guardian of the Greys greeting Card #1
by
lynndart
Browse more
Angel Cards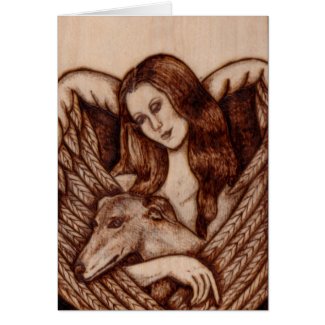 Guardian of the greys #2
by
lynndart
Start
selling my art
online with zazzle.
Child with Guardian Angel
Walking with the Angel
Guardian Angel with Children
by
Fairannie
Begin
selling my art prints online for free
at zazzle.
Guardian Angels never take vacations.
~ Author Unknown
If you'd like to see more guardian angel images, check the following pages:
Related Pages
Cartoon Angel Gallery
Paintings of Angels
More Angel Paintings
Drawings of Angel Wings
Leave Drawings of Guardian Angels and return to Guardian Angels
Return to the Home Page of Angel Art and Gifts