I saw the tracks of angels in the earth: the beauty of heaven walking by itself on the world.
~ Petrarch
Floating Angel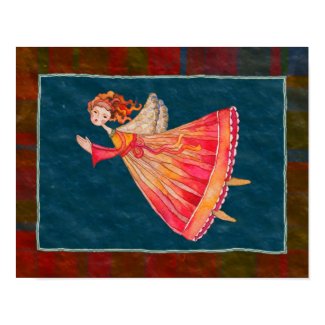 Angel Print
by
vimasi
Join Zazzle's
graphic design affiliate program
Peace is the first thing the angels sang.
~ Leo The Great
Angel of Harmony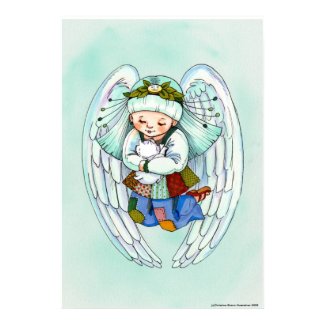 Petite Angel of Harmony
by
CSiravo
Browse more
Harmony Posters
O welcome pure-eyed Faith, white handed Hope,
Thou hovering angel girt with golden wings.
~ John Milton
Happy Angel Cartoon
Angel Kid
by
prawny_christian
sell your posters for free
with Zazzle.
Every breath of air and ray of light and heat,
every beautiful prospect, is, as it were,
the skirts of the (angel's) garments,
the waving robes of those whose faces see God.
~ John Henry Newman
Angelic Quotes

What is man, that thou art mindful of him?...
For thou hast made him a little lower than the angels,
and hast crowned him with glory and honour.

~ Psalm 8:4,5



For I am persuaded, that neither death, nor life, nor angels, nor principalities, nor powers, nor things present, nor things to come, nor height, nor depth, nor any other creature, shall be able to separate us from the love of God, which is in Christ Jesus our Lord. ~ Romans 8:38,39



Reputation is what men and women think of us;
character is what God and angels know of us.

~ Thomas Paine




I hope that these angelic cartoons and quotes light up your day, even just a little bit. For additional angel graphics and drawings, please visit the pages listed below.


Related Topics

More Angel Cartoons

Angel Cartoon Collection

Angel Graphics

Drawings of Angels


Leave Cartoon Angel Gallery and return to Angel Art

Return to the Home Page of Angel Art and Gifts