Crying Angel Pictures
and a Few Brief Poems and Quotes
A crying angel touches the heart. It is no wonder that weeping angels are a source of inspiration for many artists and writers. Here's a small collection of crying angels pictures and poems.


Tears such as angels weep. ~ John Milton
Weeping Angels - Short Poems and Images
The following posters and prints are brought to you in association with zazzle.com and the artists of such works.


The weeping angel
Held my hand and wiped my tears
And said, Child the world today seems cruel
But the sun will come out and will erase your fears…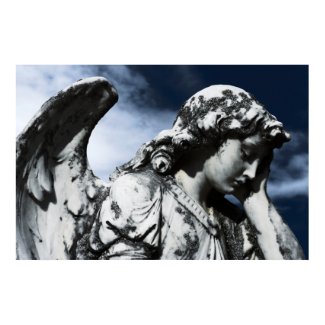 weeping angel
by
sumners
Begin
selling my paintings
online at Zazzle.
Why are angels crying?
They cry for you, because they feel your pain.
They cry because you got lost.
They cry tears of joy because they found you.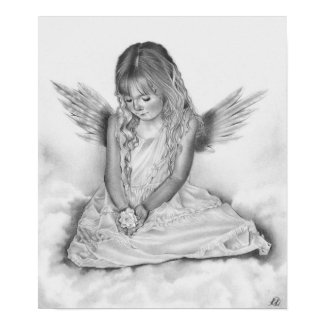 Remembrance Poster
by
katerinaart
sell art online
at zazzle.
Weeping angels share my sorrow,
I am not alone…
I know that the pain will go away
And my angel will not leave me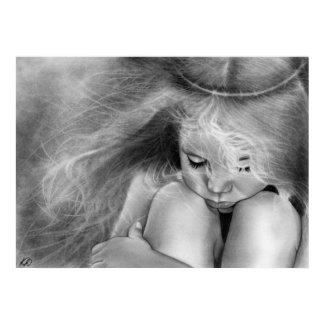 Forget me not angel Print/poster
by
katerinaart
Browse more
Angels Posters
Quotes about Angels, Sorrow and Joy
May we live in peace without weeping,
May our joy outline the lives we touch without ceasing,
And may our love fill the world,
angel wings tenderly beating.
~ Irish Blessing


Tears are God's gift to us. Our holy water. They heal us as they flow. ~ Rita Schiano, Sweet Bitter Love, 1997, published by The Reed Edwards Company


When you are sorrowful look again in your heart, and you shall see that in truth you are weeping for that which has been your delight. ~ Kahlil Gibran


If tears could build a stairway,
And memories a lane,
I'd walk right up to Heaven
And bring you home again.
~ Author Unknown


The angels are always near to those who are grieving, to whisper to them that their loved ones are safe in the hand of God. ~ Eileen Elias Freeman, The Angels' Little Instruction Book, 1994


More Angel Quotes
But if these beings guard you, they do so because they have been summoned by your prayers.~ Saint Ambrose
Angels are the bright lights in the midst of our lives. ~ Karen Goldman, The Angel Book
If an angel were to tell us something of his philosophy, I do believe some of his propositions would sound like 2 x 2 = 13. ~ Georg Christoph Lichtenberg
When God wants to speak and deal with us, he does not avail himself of an angel but of parents, or the pastor, or of our neighbor. ~ Martin Luther
Better the devil you know than the angel you don't. ~ Hama Tutu


Note: Poems © angel-art-and-gifts.com


Related Topics

Angels Crying

Weeping Angels

Sad Angels


Leave Crying Angel and return to Angel Pictures

Return to the Home Page of Angel Art and Gifts